1. Stories ads
Instagram Stories are a great addition to your paid and organic Instagram marketing campaigns. Over 500 million Instagram users interact with Stories every day, and one in five of all Stories posted by businesses result in an Instagram Message from these very users. Stories ads make use of the entire screen, creating an immersive experience for viewers. You can use them to express your brand's creativity and inspire action throughout the customer journey. 
2. Photo ads
Instagram photo ads are another popular ad type. Similar to Facebook's single image ad format, these ads showcase products through captivating images. If you're already creating Instagram Feed content, photo ads will give you another way to boost your reach.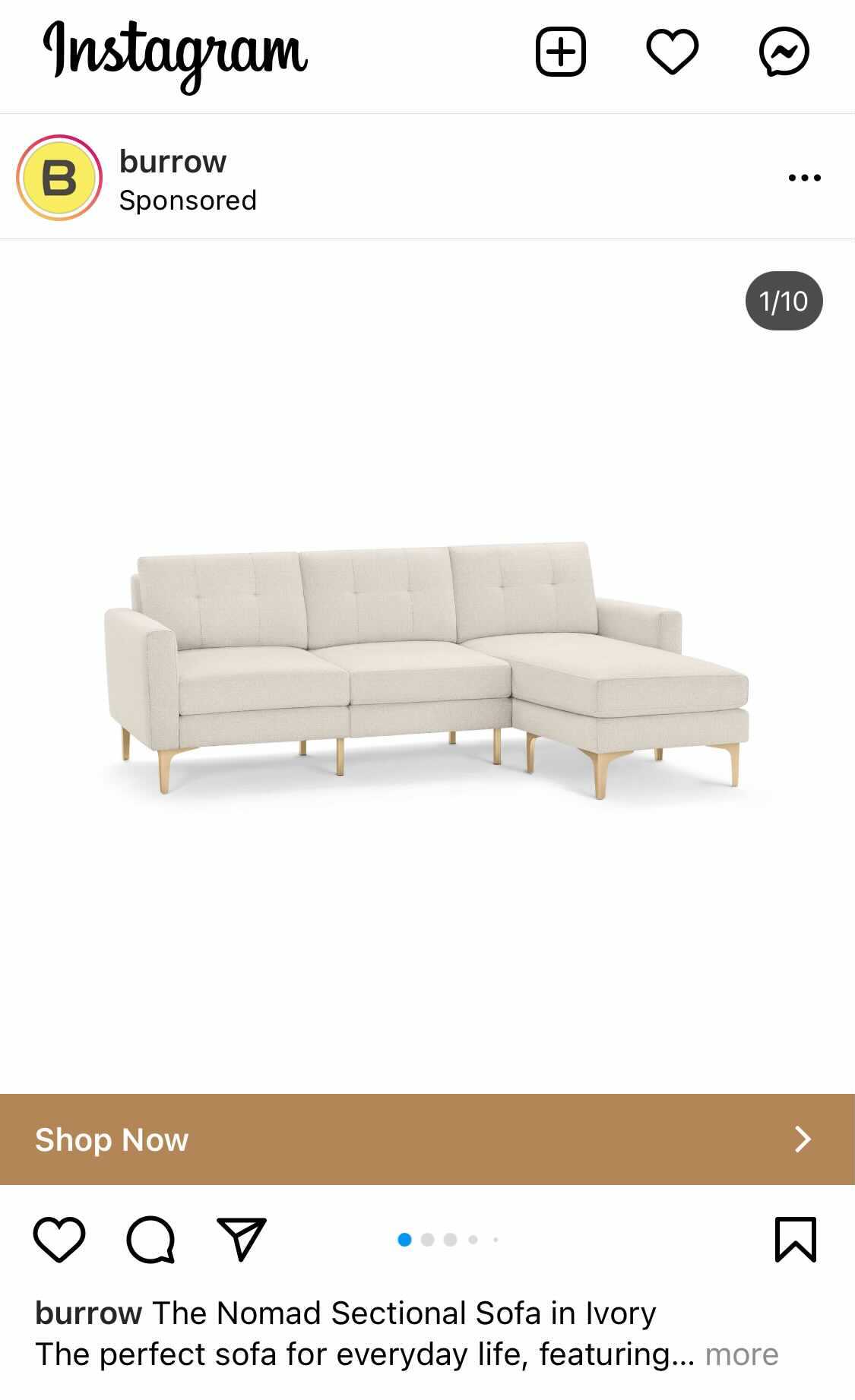 3. Video ads
Video ads can run between three and six seconds. They give you the chance to explain your brand, products, or services in greater detail. Shorter videos tend to perform better because video ad views tend to drop off quickly, so you'll want to get your point across quickly. 
4. Carousel ads
This ad type lets you showcase more than one product in a single ad. You can place carousel ads in the feed and Stories, and display up to 10 images or videos. Stories let you exhibit three images per ad, each with its own link. These ads display one card and give viewers the option to tap and see the other cards in your Stories carousel ad. 
5. Collection ads
Collection ads on Instagram make it easy for people to discover and buy products right from their mobile phones. When used in the Instagram Feed, this ad format includes a cover image or video followed by three images. When someone clicks the ad, they'll enter an Instant Experience—an immersive mobile landing page—that drives engagement and boosts sales. 
6. Reel Ads
Instagram Reels has been very instrumental in helping advertisers get more out of their marketing campaigns. As it is a newer feature, it allows for more opportunities because it is less saturated as opposed to older ad formats